Our Firm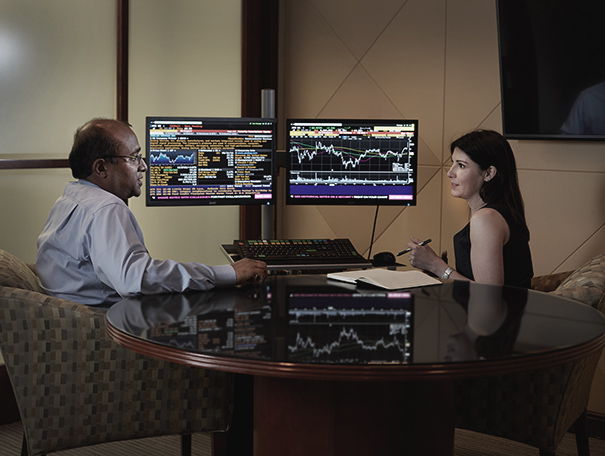 Welcome to Spectrum Management Group.
Spectrum Management Group is an independent boutique wealth management firm dedicated to providing comprehensive wealth management and family office services. For more than 20 years, our clients have trusted us to help grow, preserve, and manage their wealth. Effective wealth management should consider the totality of one's financial life, and must also be fluid, dynamic, and proactive in order to address the myriad of details and decision points that arise over time.
Your Vision, Our Experience
We are focused on guiding our clients to financial confidence by simplifying their financial lives. Our process allows us to identify issues and find untapped opportunities that have been overlooked by others. Drawing from many years of experience as Certified Public Accountants, Spectrum's founding partners desired to build a firm that provided integrated analysis and advice for all aspects of a client's financial life. They understood the interconnection of income tax, estate tax, cash flow management, and investment theory had on planning and decision making and the frustration and insecurity of not having an unbiased single point of contact. As a result, Spectrum has assembled a multi-disciplinary team with vast skill sets including Certified Public Accountants (CPA), Certified Financial Planners (CFP®), Chartered Financial Analysts (CFA®), Chartered Market Technician (CMT), Certified Divorce Financial Analyst® (CDFA™), Certified Trust Advisor (CTFA), and Accredited Investment Fiduciary® (AIF®) skilled at the process of converting our recommendations into reality.
Select Clients, High Touch Service
Our Indianapolis-based group of professionals serve a select clientele of high net worth clients and their families. We offer a responsive, single point of contact for all of your wealth management needs within a unique team approach. As your financial advocate, we set your vision into motion by reducing complexity and providing the highest quality service.
We invite you to meet our team and learn more about our process.