Multi-Generational Family Wealth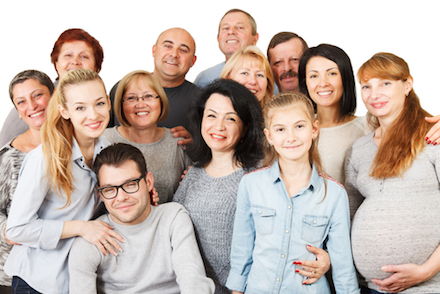 A Manufacturer was selling the company his family established over 50 years ago. The sale would generate enough wealth to benefit several generations. The family members lived in different states and had established lives of their own. Their attorney recommended they seek the services of a firm capable of managing a family office to coordinate their affairs and maintain their wealth. He recommended they contact Spectrum Management Group because of their experience in this area.
Spectrum's Strategic Focus
Spectrum Management Group identified the family's need for a quarterback to develop, maintain, and carry out plans to transfer wealth to the next generation. Working directly with the family attorney and CPA, Spectrum accomplished the family's desires by providing the following services:
Monitoring changes in tax laws with an awareness of the families' asset transfer plan;

Ongoing communication with other advisors regarding wealth accumulation, tax strategies and compliance;

Tailoring creative investment strategies to maximize wealth transfer techniques;

Creating an easy to understand estate distribution diagram available to the family and other professionals, which is up to date and available at all times;

Recommending estate modifications to reduce the amount of taxes paid;

Reviewing estate documents regularly to ensure assets are left according to the client's wishes;

Encouraging family discussions about the family's wealth to improve communication and reduce family conflict;

Establishing an affordable lending structure to help the third generation start successful businesses; and

Coordinate the payment of bills to reduce the complexity of ownership of multiple properties

Client Outcome
Today, Spectrum Management Group's impact extends far beyond the initial Manufacturer. This family's relationship with Spectrum now spans the next generation of adult children. The family members have moved on to start 3 more companies passing the work ethic on to their children.
In wealth planning, there is no set it and forget it.